After returning from Kyoto, Take-chan took me to Japan's famous Electric Town, Akihabara. There were so many arcades and otaku-friendly stores (including maid cafes)! xD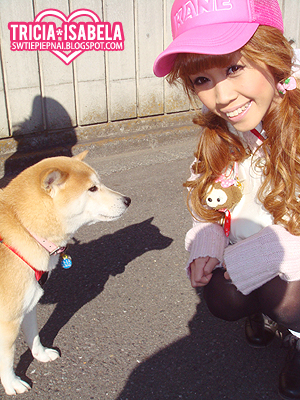 On the way to the station, we bumped into this adorable Shiba Ken! ♥ Looks like he's more interested in my bear than taking a photo, though. xD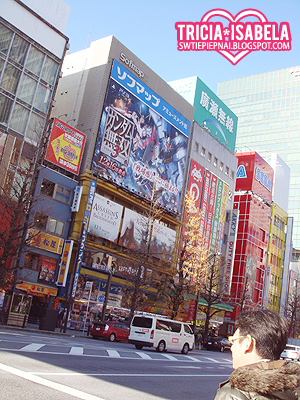 Just a small glimpse of Akihabara. If you look closely, there's a Left 4 Dead 2 banner hidden behind the trees! ♥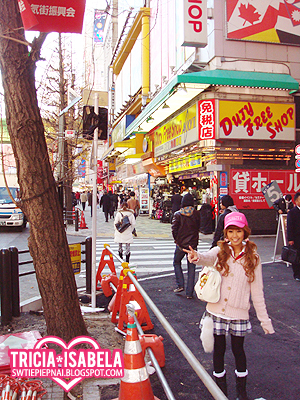 I loved how the streets were so colorful. ^__^
One thing I really wanted to experience in Japan was going to a maid cafe, so that's exactly what we did! xD Take-chan and I went to the 7th floor of
@ Home Cafe
, where we were served by the lovely
Layla
. She was so sweet! As soon as we walked in, she gave us a really warm welcome. Of course I chose her to be our maid! (´▽`) I wish I could've taken photos, but they unfortunately aren't permitted. It was a really fun experience, though! I got to eat a really cute dessert and take Polaroids with Layla (which she decorated). ♥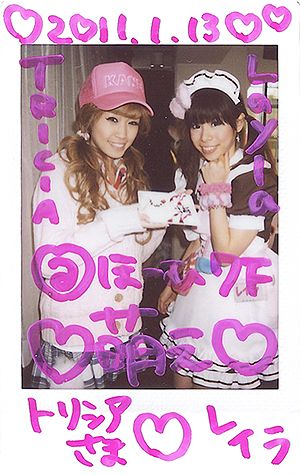 Me and Layla! Isn't she cute? ♥ I'm also holding the dessert I ordered, which was decorated to look like a bunny! :3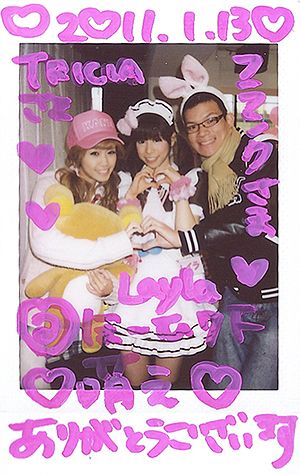 Take-chan joins in for another Polaroid! And Rilakkuma's face gets cut off by my arm... U.U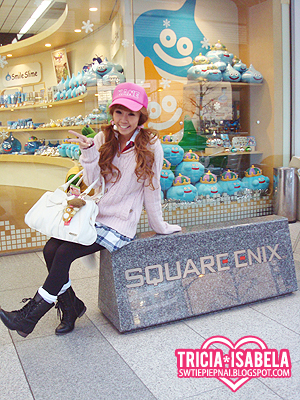 On the way back home, I asked Take-chan if we could stop by the Square Enix building. ♥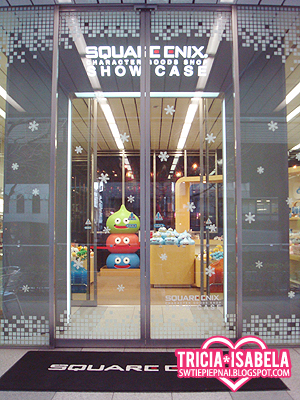 They have such a gorgeous entrance! I also love the snowflakes they added to the windows. ^__^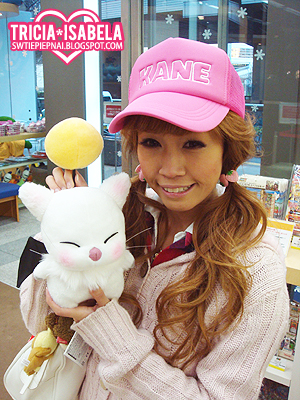 Kupo! :3 I believe this adorable Moogle is in the upcoming Final Fantasy XIV MMORPG. It makes me really sad that I don't own a PS3. T__T
After checking out the store in the lobby, we noticed that there was a second room where they were showcasing a bunch of figurines and other merchandise. When I walked in and looked at the floor, I was shocked to see this...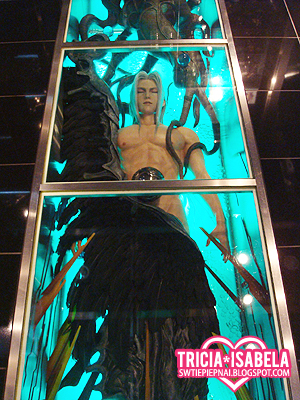 Holy smokes, it's Sephiroth! (゚д゚) He looked so real it was scary, but it was also really cool. ♥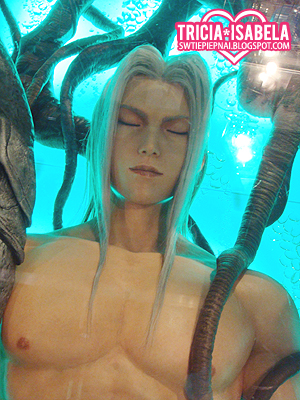 It's as if he was going to open his eyes at any moment! *__*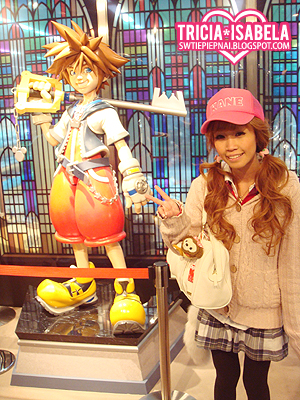 Another awesome display: Sora from the very first Kingdom Hearts!
And last but not least, Mie's having a
giveaway
! If you win, you can get these really cute bath bombs that look and smell like ice cream! ♥ I think it only lasts until this Friday, though, so be sure to enter soon! ^__^