Holy cow! The response I've gotten so far with my giveaway is astounding. In just two days, I received almost 150 comments and over 100 new followers! *__* That's something I definitely wasn't expecting. Thank you so much, everyone, for participating and helping me promote my giveaway! I'm thinking of shortening the deadline to increase everyone's chances of winning...
In the meantime, I'm gonna go into the second half of my Kyoto tour. I hope that you guys enjoy the photos! (´▽`)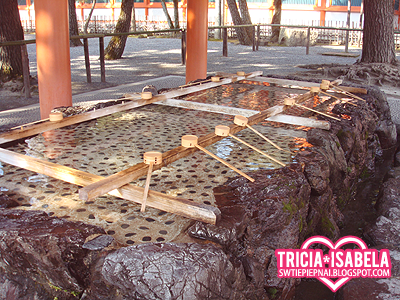 Our first stop after eating lunch was Heian Jingu Shrine. It's customary to wash your hands here before entering.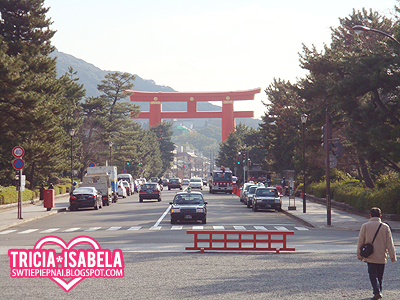 If you're looking at the shrine's entrance and you turn around, you'll see this amazing shrine gate arching over the road. I believe it's the biggest one in Japan!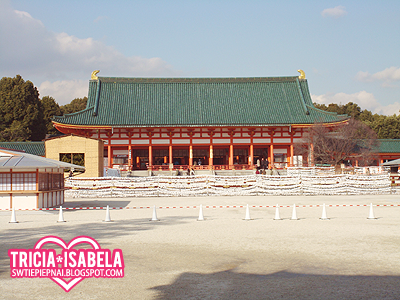 This is the outer sanctuary.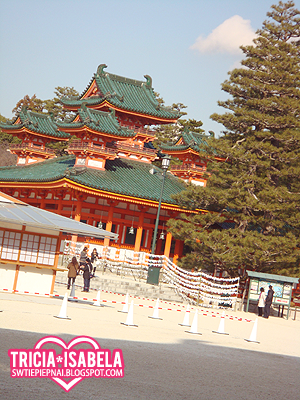 One of the many gorgeous look-outs surrounding the premises.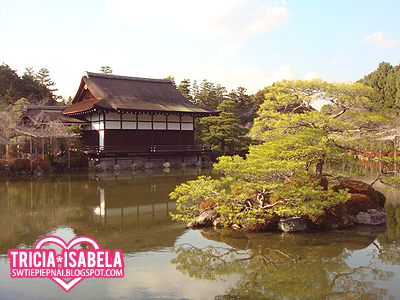 Behind the outer sanctuary, there's this beautiful garden. The building in this photo is Shobi-kan.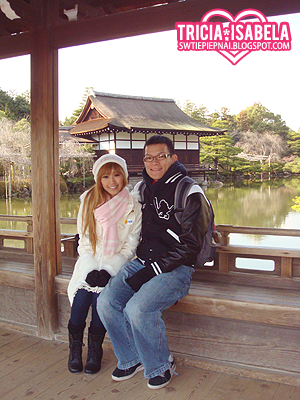 Sitting on Taihei-kaku, a bridge that crosses over the water.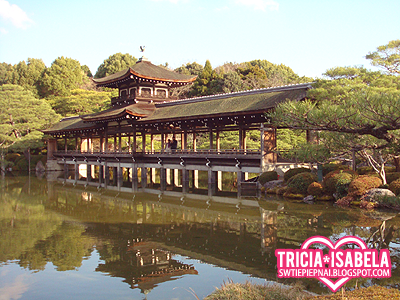 Here's a better view of Taihei-kaku... So pretty! *__* ♥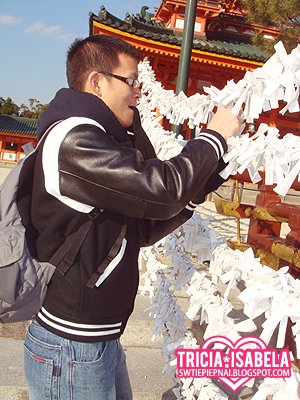 On the way back to the tour bus, Take-chan tied my fortune for me. I got the best one! (´▽`)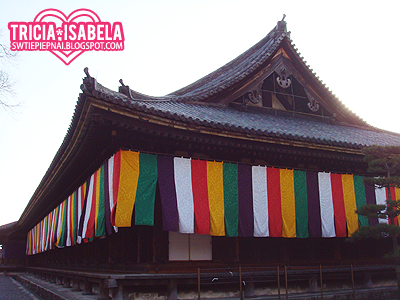 Next stop was Sanjusangen-do, which houses 1001 statues of Kannon. In the center of the main hall is an amazingly huge wooden statue of Kannon, accompanied by 500 human-sized ones on each side. *__* It was kinda scary, but also very beautiful. ♥ Unfortunately, we weren't allowed to take photos out of respect for the gods, so I can only show you this photo of what the building looks like from the outside. Please visit their website to see beautiful photos of the actual statues!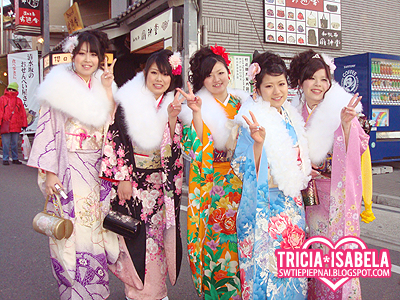 The sun was beginning to set, and our last stop was Kiyomizu Temple. On the way up the hill, we bumped into these pretty girls wearing their kimonos for Seijin no Hi. It's basically a coming of age day for those who have reached the age of 20.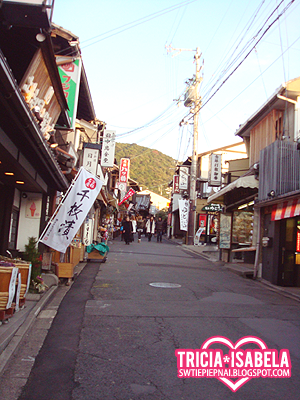 The hill had many small shops on the way to the temple.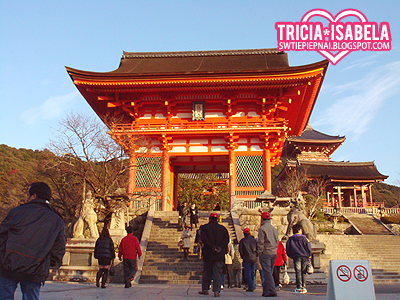 Can you believe this is just a gate?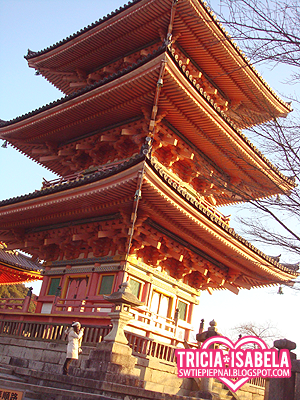 Almost there... Look at how small the woman is compared to this structure! xD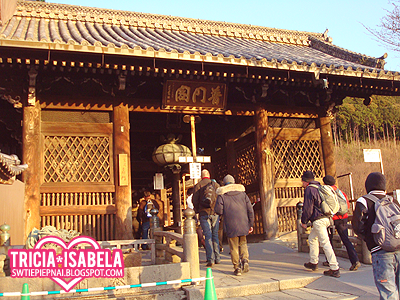 We finally reached the entrance of Kiyomizu Temple. What's amazing about this national treasure is that it sits on a steep hill, and if you jumped off the balcony, it'd be about a 13 meter drop! (゚д゚) And here's the craziest part: Not a single nail was used to build this entire structure! *__* How is it even standing?!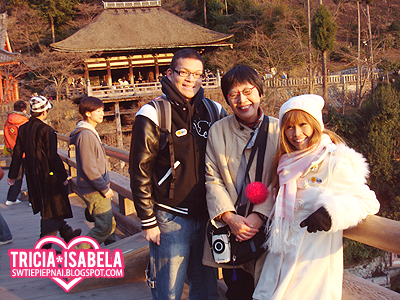 There's me and Take-chan standing on the balcony with our tour guide. She was so sweet!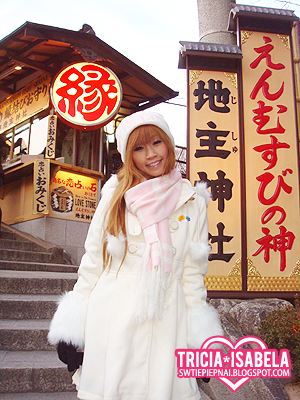 In the small building behind me, they were selling tons of fortunes and charms. Take-chan and I got love charms. ♥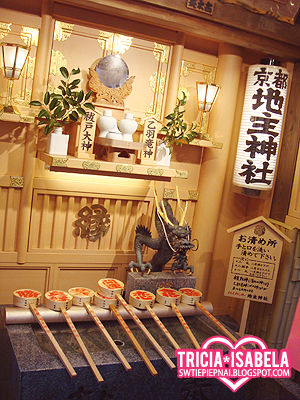 And then we prayed here...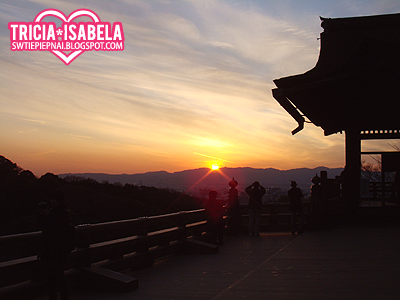 As we were getting ready to head back to the hotel, we caught this breathtaking sunset.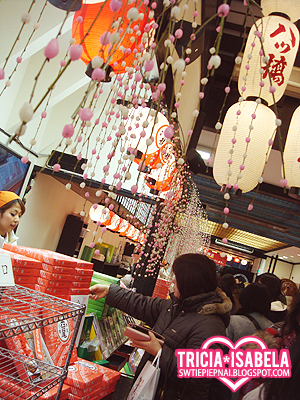 I couldn't help but go into this shop to snap a quick photo. The decorations were just too cute! :3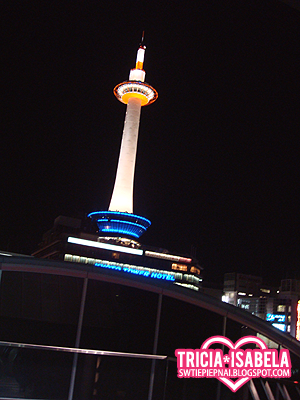 Kyoto Tower all lit up. ♥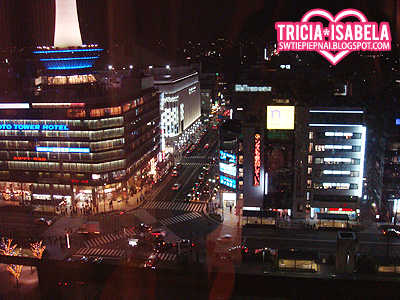 And of course, the beautiful view of the city lights from our hotel room. :3

Despite the extremely cold weather, it was all worth it! I really loved seeing this side of Japan. ♥