Once again, I've been pretty inactive on Blogger lately. School and work has just been keeping me really busy! And on top of that, my family and I just moved to a new place, so that was a total energy-drainer in itself. ~__~ Anywho, I really want to catch up with reading and commenting on everyone's blogs! :3
So last Saturday, I went with Take-chan and my little brother to World of Dance 2011! I unfortunately didn't get a chance to take any photos because there were so many things going on, but I had a lot of fun! Take-chan also performed on the big stage! ♥ He's part of Culture Shock Los Angeles, and I think they did a really good job with their set. ^__^ Check out the video! At the beginning, Take-chan is the person behind the MC to the right. You can also see his poppin' piece at 3:51 (he's the tall one in the middle). ♥
Last night, my friends and I went to Playhouse in Hollywood. It was so much fun! Since we knew one of the promoters, we were able to get into the club for free, including a table with free bottle service! The music was so good too. Even though it was totally crowded like the clubs in Vegas, we just couldn't stop dancing. xD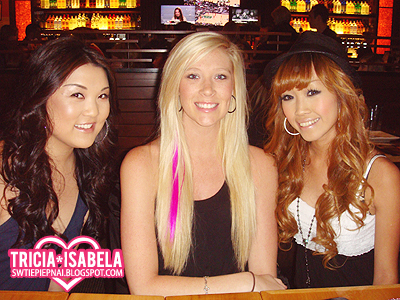 Before heading to Hollywood, we grabbed a quick drink at BJ's!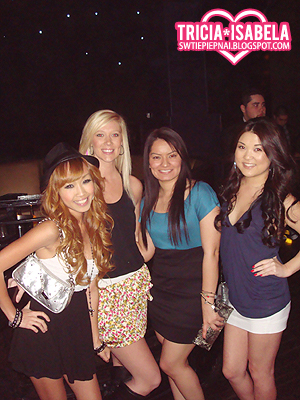 Love these girls. ♥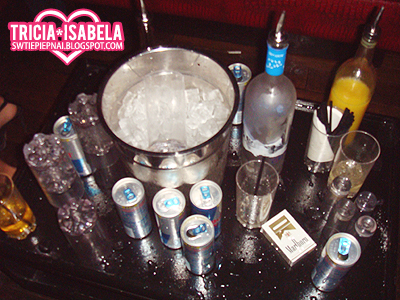 Blame it on the Goose. ♥
Everything was going well until a small fight broke out towards the end of the night... Some drunk girl tried to punch this guy, and then things got a little rowdy. The security was able to quickly break up the fight, but my friends and I got caught up in the middle! We tried to move out of the way, but there were so many people that we got tossed around like pinballs. ~__~ What's worse is that I opened my purse to check my phone right before it happened, and some of my stuff fell out (including my credit card)! Luckily, I was able to retrieve everything. U.U
But you know what? It's all good because we got to see...

Apl.De.Ap from the Black Eyed Peas! *__* He performed their latest song "The Time." ♥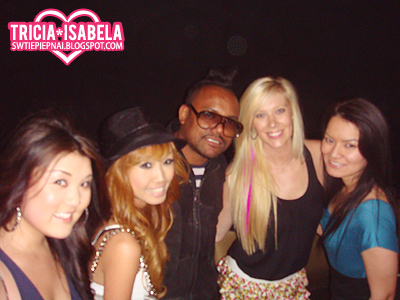 We bumped into him as we were leaving, so naturally I asked him for a photo. I'm so sad it came out blurry! (*´д`*) But the upside is that he invited us to his after party! I wanted to go, but one of the girls had work at 6AM. U.U Maybe next time!
By the way, I have a question for all the Disqus users out there! I installed it on my blog, but then I noticed that the comment link only shows up for the main page. If I go to my previous entries, the link mysteriously disappears. Does anyone else have this problem too?