Trinity Styles
was very kind to offer me a clothing item of my choice to review! And thanks to my awesome boyfriend Take-chan, I was able to have a little photoshoot with it. ^__^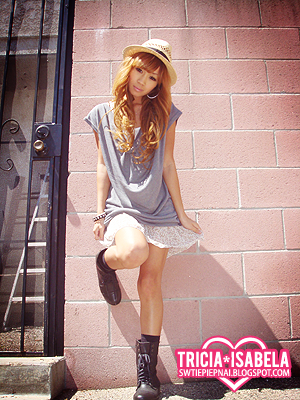 Bow scoop neck top & tank top: Trinity Styles
Hat: Wal-Mart
Boots: Steve Madden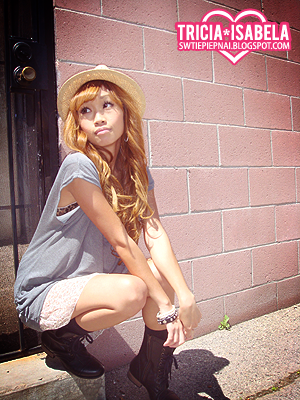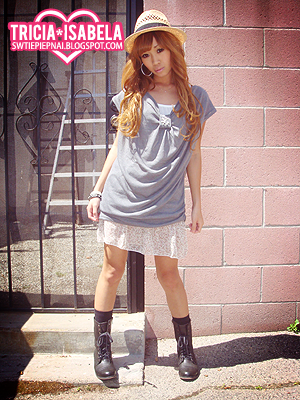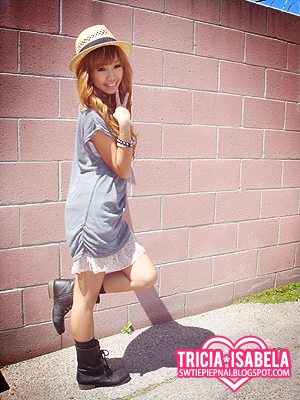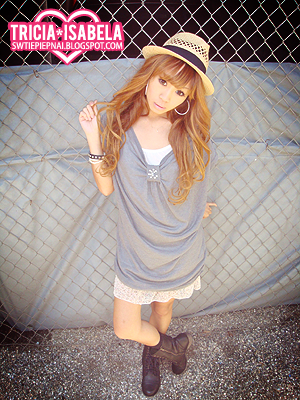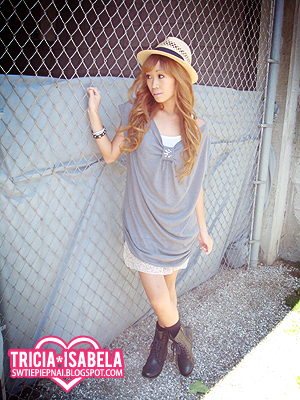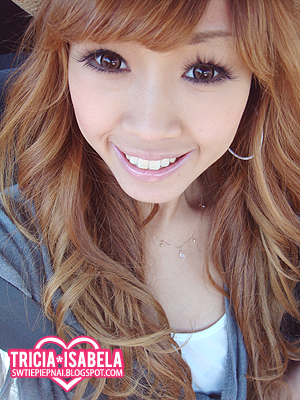 Light make-up today! ^__^
Here's a little background information from their website:
Trinity is an online store originally based on Facebook. Established in 2008, we are one of the largest online stores in B.C. on Facebook. To expand our business, we have begun to move onto a fully functional shopping cart to meet the needs of more customers online.

At Trinity, we strive to provide you with quality products at the most attractive prices. Our products are all unique in nature, and you won't have to worry about looking just like everyone else when you're at the mall.

We are located in Richmond, British Columbia and ship worldwide (with some exclusions).

All product photos are actual photos either shot by us or provided by the company. The worry of receiving something that looks completely different is eliminated when you are shopping here with us.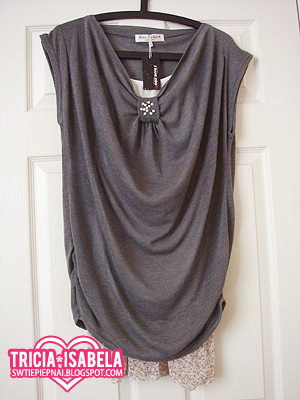 As stated on their website, the clothes you receive look exactly like the ones in their photos! I just love how this gray top drapes in the front while also creating a slight bow effect. It's quite unique!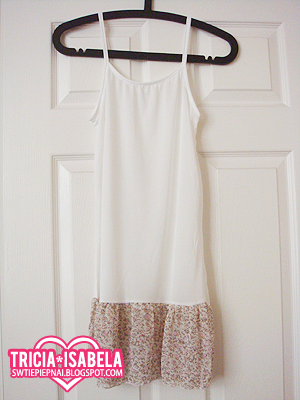 A sheer slip is included in this set, and when worn with the gray top, it looks like you're wearing both a tank top and a skirt when it's actually just one piece! Talk about nifty. xD The fabric is also very comfortable and light, which is perfect for those upcoming hot summer days. ♥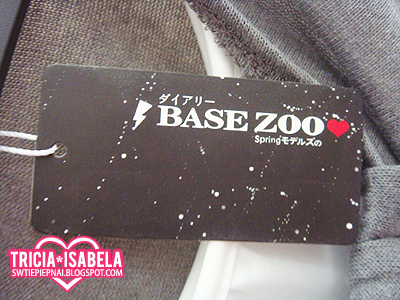 The tag's really cute too! :3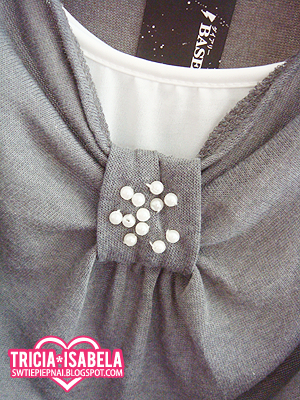 Close-up of the bow detail. The small white beads that are sewn in give it an extra little flare!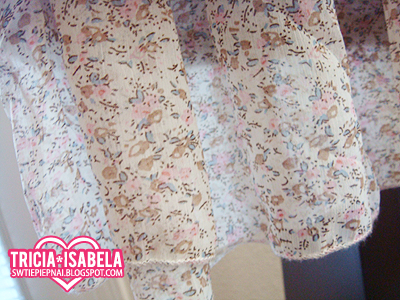 Gorgeous chiffon floral print to contrast the plain gray on top.

This two piece set (free size) was a little bit big on me compared to the model on their website, but overall, I still think that it looks really cute! Even though it's more on the simple side for me, it's a great outfit for going to school or out shopping. And their shipping was really fast! It took about a week for my package to arrive, and I was very pleased with the condition it arrived in. I was actually in the process of moving to a new place at the time they first contacted me, so this post is quite overdue. ^__^;
I would certainly recommend ordering from
Trinity Styles
! You can also find them on
Facebook
. Although their selection isn't too broad at the moment, they do have some really cute items! Another plus is that their prices are reasonable, and they've even marked down some items. So be sure to pay them a visit! (´▽`)